Established in December 2004, Satellite Tracking of People LLC (STOP), has helped to revolutionize the electronic monitoring industry with our pioneering one-piece GPS tracking device, BLUtag®. For more than fourteen years, BLUtag and VeriTracks®, our secure, web-based electronic monitoring platform, have provided more than 700 Federal, state, county, and municipal agencies unparalleled service in support of their community supervision programs.
Since its inception, STOP distinguished itself among electronic monitoring providers through technology innovation and unmatched responsiveness to customers. From the beginning, we have referred to our customer agencies as "partners," reflecting the imperative we must first understand their program and operations and then adapt our technologies to meet their needs, rather than attempting to sell a "one-size-fits-all" solution. We designed our organization to allow the key leaders of software, hardware, and customer operations (some of whom have been with the company since the beginning) to remain close to daily operations, even as our customer base has grown.
COMPANY GROWTH

In December 2013, Dallas, Texas-based Securus Technologies, Inc. acquired STOP as part of the strategy to expand its advanced technology product portfolio. Securus is the unquestioned technology leader in the law enforcement, corrections, and public safety industries with more technology patents issued and pending than all of its competitors combined. While STOP continues to operate as a wholly-owned, independent subsidiary, cooperation with other Securus subsidiaries has accelerated STOP's product development and innovation in areas such as mobile applications and advanced data analytics.
Securus Technologies' purchase of STOP brought a new level of financial stability and significant investment. Over the past eighteen months, STOP has increased staff by more than twenty-five percent to nearly 140 associates. Additionally, Securus has invested millions of dollars in platform technology upgrades, increasing data processing capabilities more than 100-fold while maintaining fully redundant, Tier IV Data Centers. New investments have also enhanced the functionality of both our hardware and software to meet the evolving needs of our customers.


In 2017, we reorganized our customer-facing departments to streamline customer interactions and provide backup to all customer-facing employees. We also invested in an industry-leading, end-to-end Customer Relationship Management platform, so every STOP employee has access to account history, and our responsiveness can be documented, measured, and consistently improved.
STOP has successfully transitioned large programs from other vendors that required extensive coordination between our organization and the customer. Due to the large scale of these projects, not only do we apply the best practices in project management, but through a proven process, we guarantee the execution and timely deployment of all units throughout the State. Within the last year, we transitioned over 20 accounts, with one key transition being Los Angeles County with over 700 GPS and RF devices.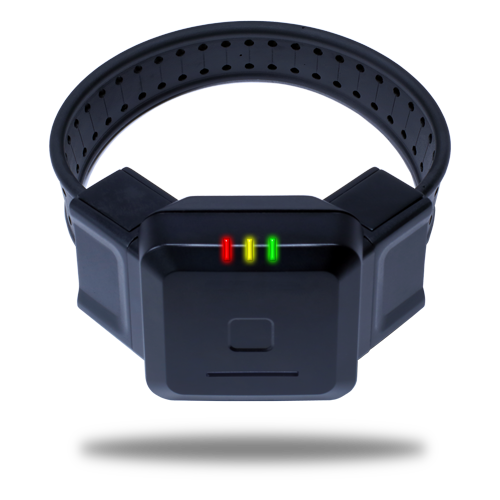 BLUtag One-Piece GPS Tracking Solution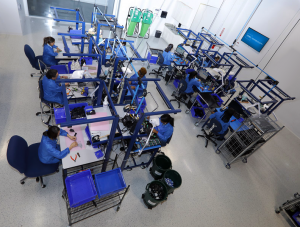 Securus Monitoring Solutions State-of-the-Art
Manufacturing Facility in Houston, Texas.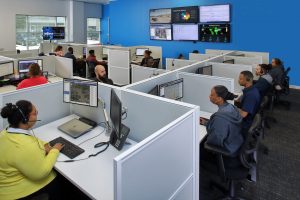 Securus Monitoring Solutions
24/7/365 National Solutions Center.