Using ENROLLINK®
The new ENROLLINK app allows for greater communication between you and your supervising agent(s). Through this app, you can quickly and easily perform these important functions:
Exchange secure text messages with your supervising agent

Request changes to your existing schedule

Update your personal information

Verify your location when asked to do so by your supervising agent

Perform on-demand sobriety tests (if applicable)
To download ENROLLINK search for "ENROLLINK" in either the Apple® and Google Play Store, or you can click on the following links to be directed to the application for either the iPhone or Android devices:
Initial Enrollment
When an enrollee logs into ENROLLINK for the first time, there are steps you must follow to complete first time enrollment/registration.
STEP 1: Enter cell phone number registered to ENROLLINK to verify your phone number.
STEP 2: Enter authentication code received through confirmation text message.
STEP 3: Take initial photos and location verification to verify and finalize enrollment.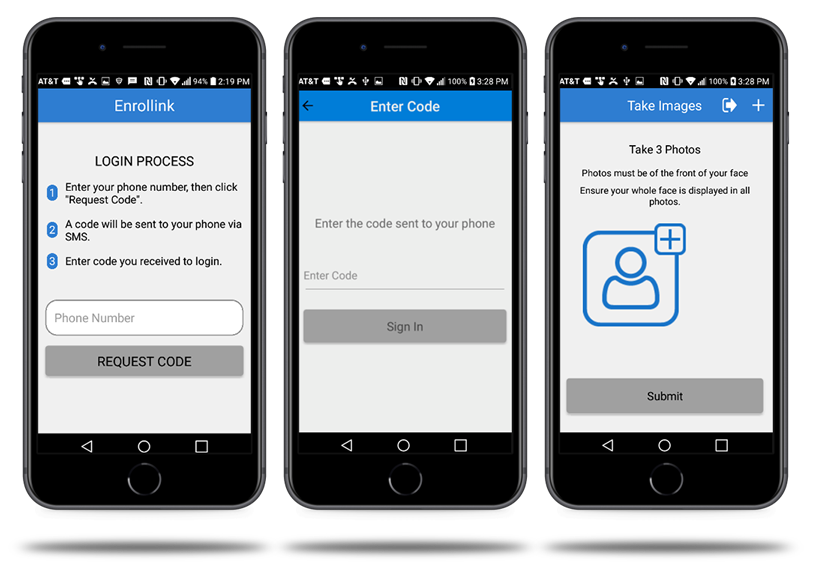 Location Verification
ENROLLINK allows you to confirm your location and identity by performing a Location Verification. The agent may request an On-Demand, Periodic, or Random Location Verification schedule to monitor enrollee compliance.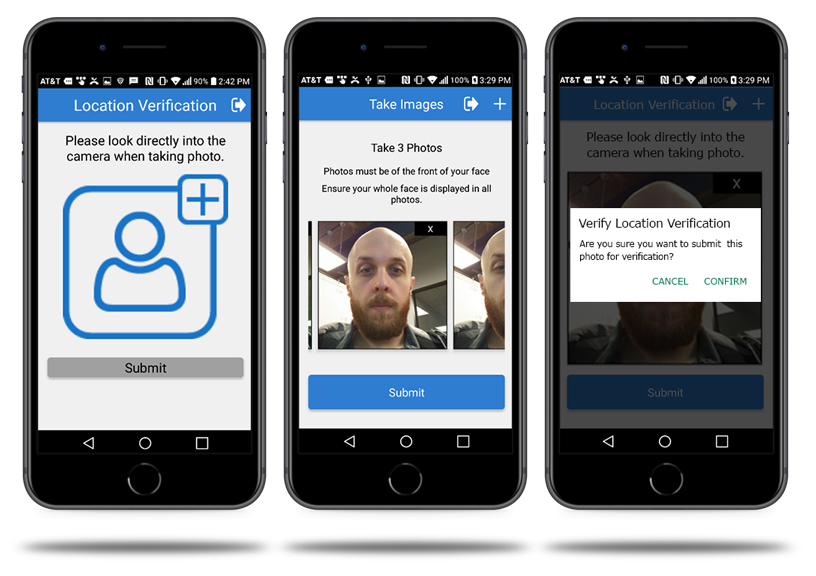 Schedule Review and Request
One of ENROLLINK's strengths is its ability for you to have ongoing electronic communication with your supervising agent(s) regarding upcoming schedules. You are able to review and request schedule changes directly with your supervising agent(s) directly through the ENROLLINK application.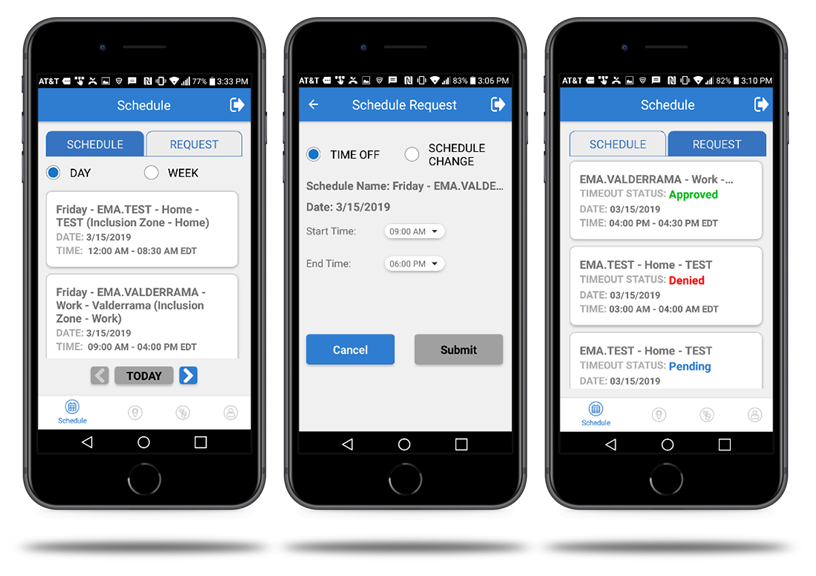 Secure Messaging
To exchange text messages with your supervising agent, click on the Secure Messaging icon located on the top left corner of the SCHEDULE section (highlighted in RED below).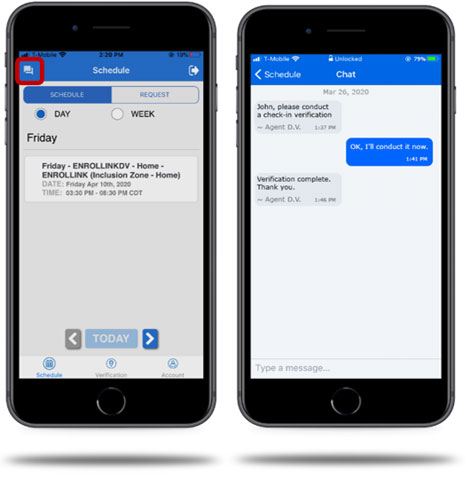 Requests to Update Your Profile
The ENROLLINK Profile tile allows you to inform your supervising agent about changes to basic profile information such as physical appearance or other material changes in your life.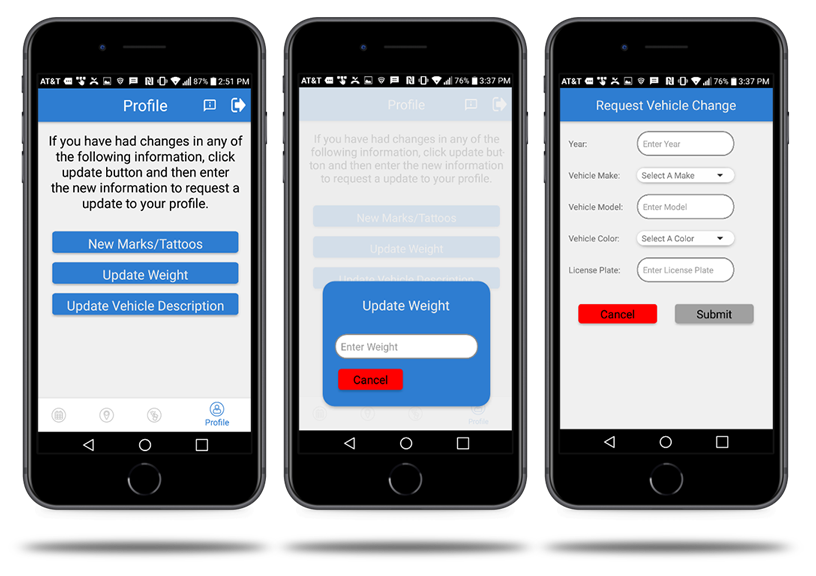 SoberTrack® On-Demand Test
If you are also assigned to a SoberTrack, you can initiate a sobriety test directly from ENROLLINK.