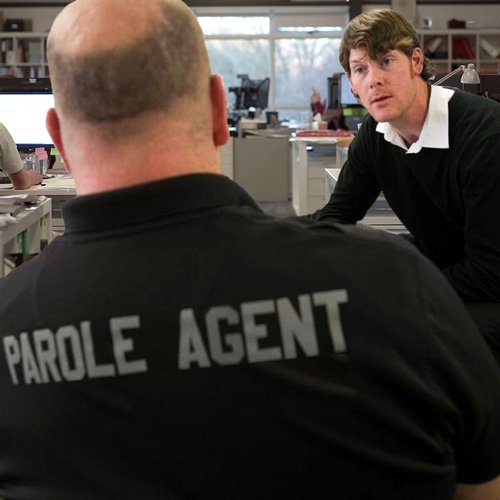 Recently, the editors of Courts Today magazine asked for our insights on what we considered to be the biggest issue with supervising offenders. Our responses are below:
What do you consider the biggest issue with the supervision of offenders?
With effective supervision, there is a real and demonstrated opportunity to reduce recidivism in misdemeanant populations. From that perspective, the biggest challenge facing law enforcement and community corrections agencies in their efforts to supervise these offender populations is the ability to leverage very limited resources and still be effective across an entire enrollee population.
How is that being addressed today with technology and/or improved management?
We eschew the belief that technology is the panacea for an organization, any organization, to simply do more with less. Instead, we believe that technology—in this case, electronic monitoring platforms specifically—allow law enforcement and community corrections agencies to have a greater effect on a larger portion of the offender population they supervise.
It is our contention that electronic monitoring programs, long touted to be a catchall means to counter the ballooning costs of incarceration, are much more than a quick-fix economic stopgap. On the contrary, we believe that the best way to stop someone from becoming a repeat offender (or, in purely fiscal terms, a long-term cost center) is to keep them on track to becoming a productive citizen. Therefore, it is when proper supervision positively affects an individual—removing them from the cycle of recidivism—that real, meaningful reductions in costs are created. Our goal is to assist supervising agencies in doing just that.
The use of electronic monitoring creates a real-time feedback loop for the supervising agency and the offender. For the agency, it becomes quickly apparent whether a given offender is going to comply with the responsibilities required to participate in an electronic monitoring program. Inarguably, those offenders that are responsible and compliant take fewer resources to manage than those who do not. This parsing of compliant participants has a real and measurable impact on a supervising agent's ability to effectively manage their caseload. The momentum created by positive reinforcement can become self-sustaining for the agency and the individual—good behavior has its benefits. Moreover, each compliant participant in effect creates more "bandwidth" for agencies to better manage those offenders that require more stringent levels of supervision.
For those offenders given the opportunity to participate in an electronic monitoring program, the speed at which a breach of protocol is addressed comes as a quick reminder that there are indeed real consequences to their actions. By design, agencies can increase or reduce the levels of accountability to which an individual must comply while enrolled in an EM program. There is little doubt that those that choose to act responsibly enjoy (the relative) freedoms inherent to electronic monitoring programs and are more inclined to "stay on the right path" than those who are non-compliant and find themselves possibly incarcerated and cut off from the outside world.
Ultimately, the reliability, relatively low cost and flexibility of electronic monitoring programs have created opportunities for better outcomes for agencies, offenders and communities that did not exist as recently as 20 years ago.